Rochester, NY High Net Worth Divorce Attorney
Divorce is almost always a complex process, but high net worth divorce cases are especially challenging for divorcing spouses. When a couple controls valuable property, complex investments, high-value real property, and business assets, property division is likely to be one of the most contentious aspects of their divorce. If you are preparing to end your marriage in the Rochester, NY, area and you and your spouse are a high net worth couple, it's essential to secure legal representation from an experienced divorce attorney who understands the financial complexities of your situation.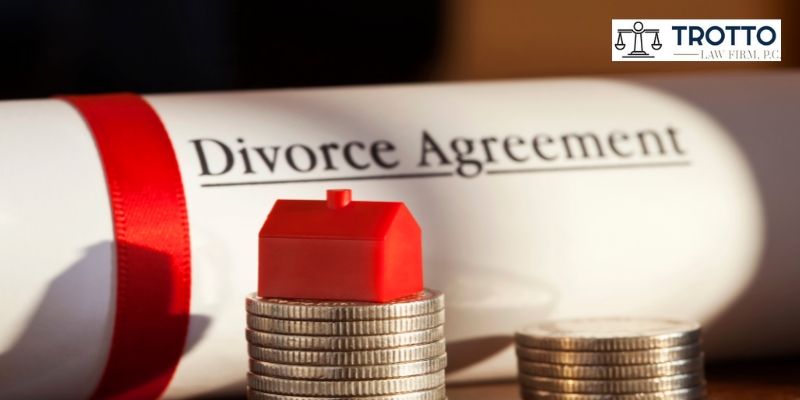 Legal Counsel for Rochester, NY, High Net Worth Divorce Cases
A Rochester, NY, high net worth divorce attorney is an invaluable asset in this situation. Attorney Jonathan Trotto and the team at the Trotto Law Firm, PC, have years of experience handling some of the most complex divorce cases on behalf of our Rochester, NY, clients. We understand the common concerns divorcing spouses often have in these complex cases and strive to provide effective and reliable legal counsel in every case we accept.
Skillful Rochester, NY, High Net Worth Divorce Attorney
Divorces involving high net worth require both experience and efficiency. Many people don't realize that the best strategy for these situations begins well before the dissolution of marriage petition is signed. Due to complex valuation and complicated property division, asset distribution must be optimized at the outset. When you work with Trotto Law Firm, expect efficient handling of your case by our skilled associates.
Attempting to navigate any divorce case without legal counsel is incredibly risky, and this is especially true in a high net worth divorce. You may save yourself money on legal fees, but the likelihood is that you will lose even more in unfavorable divorce terms. In addition to the lack of actual savings, a person under the stress of a divorce is likely to overlook important details that can significantly impact the outcome of their divorce. They are also likely to succumb to emotional distress and allow their personal feelings to overtake their decision-making without the guidance and support of an experienced attorney on their side.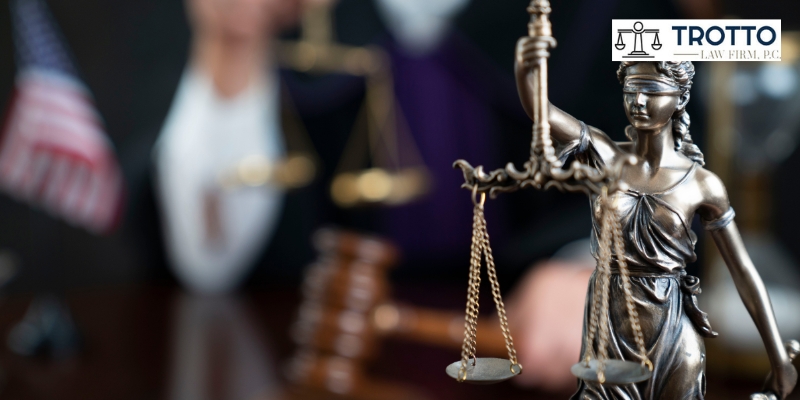 Invest in Your Future
Working with an experienced Rochester, NY, high net worth divorce lawyer is an investment in your future. The outcome of a high net worth divorce is likely to influence your life in several ways, potentially for years to come. Therefore, it is best to approach this situation backed by legal counsel you trust. The right attorney can not only assist you in navigating the complex financial issues your divorce is likely to entail but also guide you through the other aspects of your divorce.
Common Issues in Rochester, NY, High Net Worth Divorce Cases
Any divorce is likely to pose difficult problems to the divorcing spouses, but high net worth divorce cases are especially challenging to navigate. Every divorce will entail a few critical issues that must be resolved, and property division is typically one of the most contentious of these issues. A high net worth couple will face challenges in property division that divorcing couples with limited assets are unlikely to encounter.
A high net worth divorce case may require the division of various types of property and assets, including:
Business assets. If either or both spouses operate businesses, their business assets could qualify as separate or marital property depending on the nature of the business, when it was created, and the level of involvement each spouse had in running the business.
Cryptocurrency. Between Bitcoin currency collapses and blockchain ledgers, divorce involving cryptocurrency portfolios are still somewhat new to the legal system. These complex assets are part of a volatile market. It can be challenging to accurately value cryptocurrency holdings and hard to liquidate and divide the proceeds of cryptocurrency investments with an experienced attorney.
Real property. Investment properties, vacation homes, and rental units can cause contentious conversations even in amicable divorces. Dividing ownership of these properties follows similar lines as dividing ownership of a marital home. A piece of real estate can be divided between one or both spouses, depending on when it was purchased. It may be necessary to sell real property and split the proceeds in some divorces. Trust an experienced attorney to know how to manage such properties so that division is in your favor.
High-value items. High net worth couples often possess valuable items, including high-end and classic vehicles, artwork, designer clothing, and other items. Artwork, classic cars, décor, and other such items are another complexity of high net worth divorces. Anything purchased by the couple jointlyduring the marriage qualifies as marital property and is subject to division under New York's equitable distribution law. Items inherited by a spouse could be considered separate property.
Investment portfolios. Complex investment portfolios, including stocks, bonds, business investments, and other assets are also subject to division in divorce, and how they are divided typically depends on how and when they were acquired. Protecting your investments during a divorce may seem challenging, but an experienced attorney can offer creative solutions to ensure the protection of your investments.
Ultimately, property division for high net worth couples is very challenging. If the couple litigates their divorce in New York Supreme Court, the judge overseeing the case has the final say regarding the division of property if the parties cannot reach their own agreement. The judge may compel the couple to sell off certain assets, divide the proceeds, and assign individual ownership rights to certain assets to each spouse. However, many divorcing couples would prefer to retain greater control over the outcomes of their divorces, and this is where collaborative law can be incredibly valuable to both spouses.
Resolving Your Rochester, NY, High Net Worth Divorce
If you intend to pursue alternative dispute resolution, you should have counsel from an experienced Rochester, NY, high net worth divorce attorney. Your legal team can help you make informed decisions through every stage of your divorce negotiations. Ultimately, you and your spouse are more likely to reach mutually agreeable divorce terms when you take advantage of alternative dispute resolution such as Collaborative Law.
Navigating any divorce can be incredibly difficult, and investing in the right attorney can make a tremendous difference in the outcome. If you are ready to discuss your case with an experienced Rochester, NY, high net worth divorce lawyer, we are ready to help. Contact the Trotto Law Firm, PC, today and schedule your consultation with our team.