Brighton Family Law Attorney
Family law is the dedicated area of study in our legal system that is written to protect the best interests of the family unit. Because relationships are complex, filled with ebbs and flows, family law is also complicated. From a couple who has made the difficult decision to split and no longer live together to two people who want to get married and start a family, the need for a family law attorney to back up your case is essential in Brighton, NY.
At Trotto Law Firm, P.C., we appreciate the importance of family and community. We also understand how difficult it can be when relationships within the family unit are strained. This puts individuals and families in a very emotionally vulnerable position, which is why Trotto Law Firm, P.C., offers family law services that are compassionate, understanding, and effective. We take the time to understand your immediate and long-term goals so that we can help you make the best decisions for your family's future. When you are ready to start the next chapter of your life, our Brighton, NY family law firm will be there to ensure that your transition is as smooth as possible.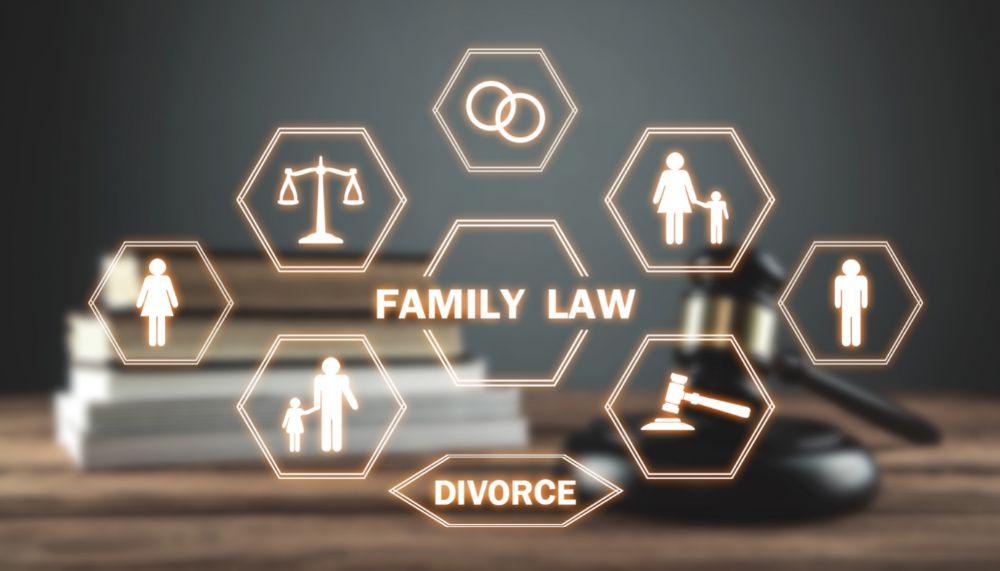 What Cases Fall Under Family Law?
A broad range of cases can be classified as family law cases. These all pertain to common issues that families face as they go about their lives. Here are some examples of the types of cases that our family law firm in Brighton can help you with:
Child custody: If you are a divorcing parent, one of your top priorities will be ensuring that your child or children end up in a safe and healthy living situation. Common concerns among recently divorced parents are who will get primary custody of the children and whether the other parent will be granted visitation rights. The court will always decide based on what they deem to be in the child's best interests. They will ensure that, as long as both parents can individually provide a loving and nurturing home, the child will split their time as evenly as possible between both parents.
Child support: In instances where one parent is awarded primary custody of the child, the other parent will likely be required to pay child support to help with raising a child. This includes common expenses like food, shelter, clothing, education, and extracurricular activities. The amount of child support will be based on various factors, including the incomes of both parents and the needs of the child.
Divorce: One of the most common family law cases that our firm handles is divorce. This can be a very complex and emotionally charged process, which is why having an experienced attorney by your side is so important. We can work with you to ensure that all the necessary paperwork is filed and help you navigate the divorce process as efficiently as possible.
Alimony: In some divorces, one spouse may be ordered to pay alimony to the other. This is most common in situations where one spouse earned significantly more money than the other or stayed home to care for the children while the other worked. The amount of alimony that is ordered will be based on various factors, including the length of the marriage, the earning potential of each spouse, and the standard of living established during the marriage.
Property division: One of the most common issues during a divorce is how to fairly divide the couple's property. This can be a very complex process, as it is not always easy to determine who owns what and how to split up assets fairly. Our firm can help you navigate this process and ensure that your property is divided in a way that is fair to both parties.
Visitation: In some cases, one parent may be granted visitation rights but not primary custody of their child. This is most commonly seen when the child's other parent has primary custody. There are several factors that will determine how much time the non-custodial parent is permitted to spend with their child. These include the child's age, the distance between the two homes, and the schedules of both parents.
Adoption: The process of adoption is beautiful, yet complex. From paperwork to home studies, a lot goes into adopting a child. Our firm can help you navigate the adoption process and ensure that everything is done correctly. We can also help you understand the different adoption types, including domestic, international, and stepparent adoptions.
Modifications: In some cases, the terms of a child custody or visitation arrangement may need to be modified after it has been put in place. This is usually seen when there is a change in the circumstances of either parent, such as a new job or a move to a new city, or if a new domestic violence scenario has occurred. If you need to modify the terms of your custody or visitation arrangement, our firm can help you file the necessary paperwork and represent you in court.
Enforcement: In some cases, one parent may violate the terms of a Brighton, New York child custody or visitation arrangement. This can be a very serious matter, as it can have a negative impact on the child's well-being. If you need to enforce the terms of your custody or visitation arrangement, our firm can help you file the required documents and advance your case in court.
Important Considerations for Hiring a Brighton Family Attorney
Not all family law attorneys are created equal. Therefore, it is important to consider the following factors:
Experience: It is important to hire an attorney who has experience handling the family law matters you are dealing with. Some attorneys are truly equipped to handle all types of cases, while others may specialize in only one or two areas. Asking questions like "How long have you been practicing family law?" and "What type of family law matters do you typically handle?" can help you better understand an attorney's experience.
Reputation: It is also important to hire an attorney who has a good reputation. First, check to see if the attorney has any disciplinary actions against them. Second, ask around if anyone you know has used the attorney in the past and, if so, whether they had a positive experience. Finally, check online reviews from other clients to get an idea of the overall opinion of the attorney.
Communication: When you are dealing with a family law matter, it is important to have an attorney who is good at communicating. They should return your phone calls and emails in a timely manner and keep you updated on the status of your case. It is also important that they take the time to explain legal concepts and decisions in a way that you can understand. If you feel like you are not being communicated with properly, it may be time to find a new attorney.
Compatibility: It is also important to find an attorney with whom you are compatible. This means that you should feel comfortable talking to them and that you feel like they understand your situation. If you do not feel like you are compatible with an attorney, it may be difficult to work together to resolve your family law matter.
Fees: Finally, you will need to consider the fees that an attorney charges. Some attorneys charge by the hour, while others may charge a flat fee. There are also some attorneys who will work on a contingency basis, which means that they only get paid if they win your case. It is important to understand how an attorney charges before you hire them so that there are no surprises down the road that will disrupt your budget.
FAQs About Brighton, NY Family Law
What Is a Wife Entitled to in a Divorce in New York?
In New York, there is no such thing as an "entitled" spouse in a divorce. Instead, the court will divide the marital assets and debts between the parties in a fair and equitable manner. Decisions are made based on:
The duration of the marriage.
The health and age of each spouse.
The income level of the parties.
The need for spousal support.
The custodial arrangement for any minor children.
There is no consideration given to either party based simply on their gender.
How Can I Fight for Full Custody in New York?
In New York, there is no such thing as "full custody." Instead, the court will decide what custodial arrangement best suits the child. Factors that the court will consider include:
The age and health of the child.
The child's relationship with each parent.
The ability to provide a stable and nurturing home environment.
The child's educational needs.
Any history of abuse or neglect.
If you believe that the other parent is not suited for custody, you will need to present compelling evidence to support your position.
How Long Does a Family Law Case Take in New York?
The answer to this question depends on the specific facts of your case. Some family law matters, such as uncontested divorces, can be resolved relatively quickly. If there is no dispute between the parties, they can quickly come to an agreement on all the terms of the divorce. However, other family law matters, such as contested divorces and child custody disputes, can take much longer to resolve if the parties are deeply divided on what they are looking for and cannot reach an agreement. In these cases, it may be necessary to go to trial, which can take several months or even years. An experienced family law attorney can better estimate how long your specific case is likely to take.
How Much Does a Child Custody Lawyer Cost in New York?
There is no single answer to this question since attorneys charge different rates. Some attorneys may charge by the hour, while others may charge a flat fee or a contingency fee (meaning they only get paid if you win your case). The best way to determine how much an attorney will cost is to set up a consultation and ask them directly. During the consultation, you can also ask about payment options and whether they offer any specialized arrangements to ensure that you can keep up to date on your payments.
Contact Trotto Law Firm, P.C., Today
If you are in the midst of a family law matter, it is important to have an experienced Brighton attorney on your side who can protect your rights and interests. The attorneys at Trotto Law Firm, P.C., have the knowledge and experience necessary to help you through this difficult time. Contact us today for a consultation. We will review your family law case and help you understand how to advance legally with speed, compassion, and clarity.