Penfield Family Law Attorney
For most people in Penfield, NY, family is a very important part of life. No matter what your family structure may look like, it is important to protect the people close to you. Sometimes, this means going to court or taking legal action for the benefit of your family, children, or yourself. Family law is a large area of the legal system that offers you the opportunity to take your case to court.
If you are facing a family law case, whether you filed the case or are simply affected by it, it is important to have a qualified Monroe County family attorney on your side to represent your best interests. This can help the case to go smoothly and ensure that the end result is truly best for your family's future. It is unwise to traverse a family law case without the support of a qualified attorney.
Our team at Trotto Law Firm, PC is here to help you with any family law matter that you may have.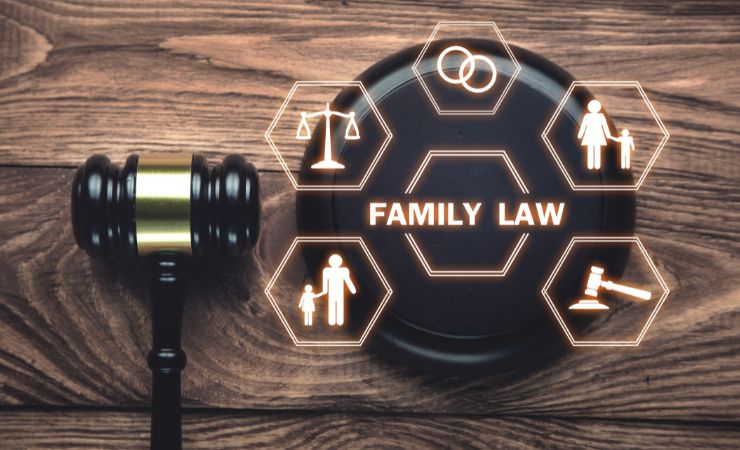 Trotto Law Firm, PC: Your Penfield, NY Family Lawyers
At Trotto Law Firm, PC, we believe in supporting and protecting families of all kinds. We know how difficult a family law case can be, which is why we approach all of our clients with patience, compassion, and understanding. No one should feel alone during their divorce, child custody, child support, domestic violence, or spousal maintenance negotiations. We are here to make sure that your voice is heard and that you know you are not alone in your fight.
Though we are compassionate about our clients, we are ruthless in the courtroom. We will fight diligently to make sure that you get what you rightfully deserve and stop at nothing to achieve justice and fairness for your family. You can depend on us to protect what is important to you.
Our team has been practicing for over a decade, and we have the experience to support clients with any family law concerns.
What Is Family Law?
As mentioned, family law is a wide area of the legal system. Because of this, there are many different types of cases that fall under this umbrella. Common examples of family law cases include:
Child custody or visitation
Child support
Spousal maintenance
Asset division
Modifications
Any issues that affect your domestic life with your family likely fall under the family law umbrella. When you are looking for a family law attorney, it is important to find someone with specific experience in cases like yours. Just because an attorney has experience with divorce law does not mean that they can properly argue a child support case. Do not compromise in your search; our team has extensive experience in all of the above areas and can give you unparalleled legal advice in the Penfield area.
Why Do I Need a Family Law Attorney?
Family law cases are serious, as they affect the things and people that are most important to you. If you enter into family law negotiations without the help of an attorney, you risk losing access to your family and a stable home environment. It is important to make every effort to win these cases, and the best way you can do this is with the help of a family law attorney.
Though some believe that family law cases are inherently fair, this is not true. It is entirely possible for you to be taken advantage of by other parties, especially if you do not have legal experts who are looking out for you. To get the settlement or agreement that you need from your family law case, you need an experienced attorney to fight for your best interests.
Types of Family Law Cases
It is important to understand the basics of different kinds of family law cases. This can help you to navigate your claim and earn what is best for you and your family.
Divorce
Divorce is the most common type of family law case. When divorce occurs, a married couple ends their union and must split their assets. This process can be arduous and arguing often occurs. Having divorce lawyers for each spouse can help the negotiation process to go smoothly and ensure that both you and your spouse get what you deserve.
Asset Division
Asset division is a key part of most divorce processes. During the division process, marital property is split according to what is fair in your given situation. In most cases, that means splitting the value of marital assets equally. New York is not a community property state, which means that assets that you owned before your marriage remain yours during the marriage rather than becoming shared property. Most of your assets from before the marriage should remain in your possession after divorce.
Child Custody
Child custody negotiations may accompany divorce proceedings, or they may happen separately if the parents of a child are unmarried. During this process, the court determines how much physical time and legal control each parent should have over their child. Parents may get full custody, shared custody, visitation, or have no legal right to see their children. The court is only concerned with what is best for the child, and parental preference often has very little power in these negotiations.
Child Support
Child support often works in conjunction with child custody to make each parent's contribution more equitable. Each parent should spend an equal percentage of their income caring for the children. If one parent has far less custody, or if one parent makes far more than the other, child support helps to make their investment more equal. The payments determined by the court are legally binding and must be made through the state to ensure that the paying parent is paying both the correct amount and is paying on time.
Spousal Maintenance
Spousal maintenance occurs when one spouse is ordered to pay the other spouse a monthly sum after divorce. This money can help to make up for any career gaps that the receiving spouse has because they stayed home to care for children or household tasks. It can also help to ensure that both spouses have the resources to begin their new lives separately. Not all divorces are eligible for spousal maintenance agreements.
Modifications
Any of the above family law agreements may need to be updated as circumstances change. It is important that any changes happen through the court so that they are legally enforceable. If you do not go through the court, the law cannot protect you if the other person does not fulfill their obligation. There may also be penalties if one or both parties does not uphold their portion of the previous agreement.
FAQs About Penfield, NY Family Law
How Much Does a Family Lawyer Cost in New York?
All family lawyers charge differently for their services, so it is important to speak with any potential attorneys about their pricing before you officially hire them. Their pricing may be a flat rate, a percentage of your settlement, or it may be hourly. Their rates will depend upon their experience and track record, as well as the type of family law case you have.
Do You Need a Lawyer for Child Support in NY?
The law does not require an attorney for family law cases. However, it is always a good idea to hire one. The negotiations will be smoother, and you are more likely to get a fair agreement if you have an attorney to represent you. If your child's other parent has an attorney and you do not, any resulting agreements will almost certainly be in their favor. It is best for you and your child if you hire a lawyer.
At What Age Can a Child Decide Which Parent to Live With in NY?
At no age will a child be able to make this decision. However, once a child turns 12, the court will take their opinion into account. Their opinion may even have significant weight in the decision, but at no point will the child be fully responsible for the decision. The court must always verify what is best for the child, whether that is aligned with their wishes or not.
Why Do You Need a Family Lawyer?
It is important to hire a family attorney so that the court hears your perspective and can defend against any unfair or untrue claims from other parties. Many family law cases get ugly, regardless of the temperaments of those involved. Having an attorney helps the process to go more smoothly and ensures that the end result is fair and in everyone's best interests.
Contact Trotto Law Firm, PC.
If you are facing a family law case, it is important to hire a family law attorney to represent you. Whether you need a divorce attorney, child custody attorney, modification attorney, or something similar, our team has expert members who are ready to help you through your legal situation.
For more information about how we can represent you, please contact Trotto Law Firm, PC online today.