Pittsford, NY Divorce Attorney
The decision to officially end a marriage is never an easy one. You may feel many emotions that are difficult to manage, including sadness, anger, relief, or even a sense of failure. Whether you and your ex-spouse have children or it is just the two of you, you may feel that a divorce will move to preserve the overall health and wellbeing of your family.
One component of the divorce process that is often overlooked is choosing the right divorce lawyer. A Pittsford divorce lawyer will be your biggest ally and sounding board as you move through what can be a very difficult time.
At Trotto Law Firm, we are sensitive to our family law clients' unique needs. We understand no singular approach to divorce works and will tailor our representation to meet your specific goals and objectives. Whether you are seeking a collaborative divorce or are headed for a more traditional litigation process, we are prepared to provide the experienced and compassionate representation you need.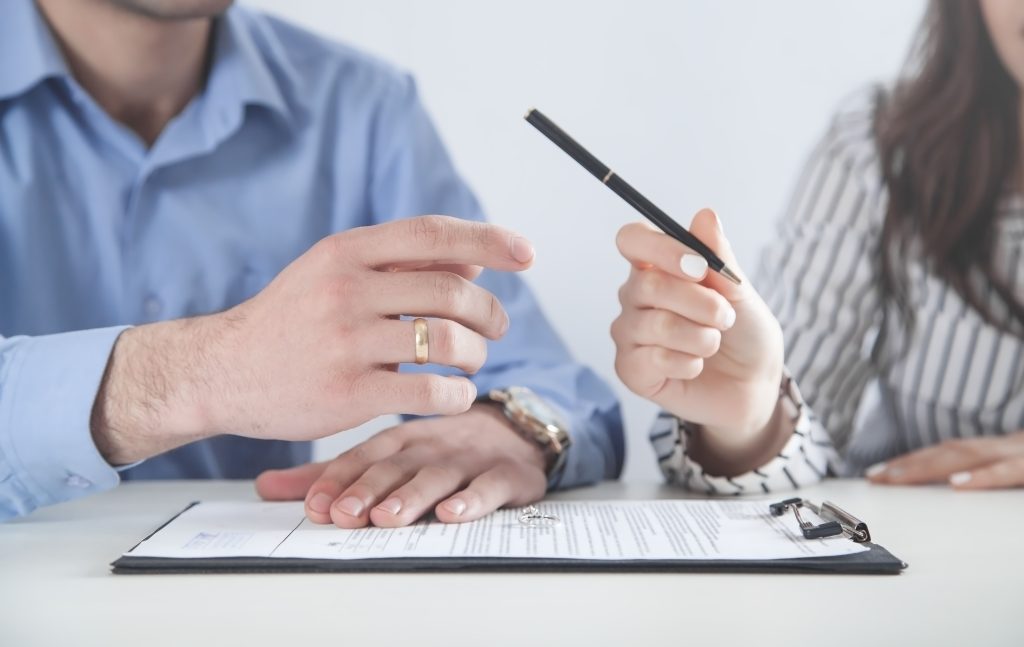 How to Know It's Time to Consider Divorce
There is no one way to answer when it's time to get a divorce. Every couple goes through their own journey and unique set of circumstances. However, there are some general signs that it may be time to consider divorce.
Constantly arguing: If you find that you and your spouse are constantly bickering or can't see eye-to-eye on anything, it may be a sign that your relationship has run its course. Of course, all couples argue occasionally, but if this is a regular occurrence, it may be time to seek counseling or consider divorce.
Lack of communication: If you feel like you and your spouse are no longer on the same page, it may be due to a lack of communication. If you're not communicating effectively, it can lead to resentment and strong feelings of disconnection.
Infidelity: Infidelity is one of the most common reasons couples decide to divorce. If you've been cheated on, you may feel your marriage has already ended. Repairing trust is often difficult, if not impossible, for some people to manage.
Different values: It can be difficult to find common ground if you and your spouse have different values. This can lead to arguments and resentment. For example, if you value raising children up in a particular religion and your spouse does not, sometimes this disagreement can't be resolved.
These all point to the fact that divorce might be a viable option to resolve irreconcilable differences and move forward on your own.
What Decisions Need to Be Made In a Divorce?
When going through a divorce, many important decisions must be made to dissolve the union. Some of these decisions will be made by the court unless you and your spouse can agree on your own. These include:
Property division: Any property acquired during the marriage must be divided between the two spouses. The biggest investment in this category is real estate, which will need to be appraised and then divided fairly. Other property includes vehicles, furniture, jewelry, art, and more.
Child custody: If you have children, custody arrangements will need to be made. This includes deciding whom the children will live with, how much time they will spend with each parent, and how major decisions will be made on their behalf.
Child support: Most often, the noncustodial parent is required to pay child support to the parent who has custody. The monthly cost of child support is based on a number of factors, including each parent's income and the children's needs.
Spousal Maintenance: Also known as alimony, spousal maintenance may be ordered by the court if one spouse cannot support themselves after the divorce. The amount and duration of spousal maintenance will be based on a number of factors, including how long the marriage has lasted and each spouse's earning capacity.
What Are the Different Types of Divorce?
Different types of divorce can be filed in New York. The divorce you choose will depend on how well you and your spouse can communicate and work together. The different types of divorce are:
Uncontested divorce: This is the ideal scenario. It's when both spouses agree on all the decisions that need to be made, such as property division, child custody, and support. Once you've reached an agreement and shared the information with your attorney, they will be able to file all appropriate paperwork and finalize the divorce relatively quickly.
Contested divorce: A contested divorce is when spouses cannot agree on one or more aspects of their divorce. When this happens, divorce needs to be litigated in court. This is where each spouse will present their case to a judge, who will then make the final decisions on all outstanding issues. A contested divorce can be lengthy and expensive, so it's always best to try to reach an agreement with your spouse if possible.
Tips to Avoid a Contested Divorce
These tips can avoid a contested divorce, including:
Communicate with your spouse: The number one reason why divorces cannot resolve quickly is because of a lack of communication. If you and your spouse can't communicate with each other, it will be very difficult to make any progress on the real issues. The best approach is to be respectful and honest while each having time to communicate openly about the divorce and your expectations.
Be willing to compromise: For an uncontested divorce to happen, both spouses need to be ready to compromise on some issues. You may not get exactly what you want, but it's important to remember the goal is to reach an agreement to move on with your life.
Keep an open mind: When you're going through a divorce, it's easy to get bogged down and forget about the big picture. Keep an open mind about different forms of property division, child custody arrangements, and other aspects of the divorce. This will help you be more flexible in negotiations and ultimately reach a better agreement.
Proactively resolve conflict: Conflict is inevitable when going through a divorce. It's important to resolve conflict as quickly as possible so it doesn't become a bigger issue. One strategy to do this is to have a mediator present during negotiations. A mediator is a neutral third party who can help you and your spouse resolve conflict and reach an agreement. This alternative to litigation can save you time, money, and stress in the long run.
Hire a family law divorce attorney: While it may seem like a good idea to handle your divorce on your own, it's in your best interest to hire an experienced family law attorney if your aim is to have an uncontested divorce. An attorney can help you constructively communicate with your spouse, understand your legal obligations, and provide multiple routes to reach an agreement that both parties otherwise would not have thought of.
FAQs About Pittsford, NY Divorce law
How Much Does a Divorce Lawyer Cost?
The cost of a divorce lawyer varies depending on the complexity of your case, how long it takes to resolve, and your attorney's qualifications. Many work hourly, while others charge a flat fee or a retainer. The only way to estimate how much your divorce will cost is to speak with an attorney about your specific situation and receive a quote.
Do I Need a Divorce Lawyer?
It is not a requirement, but highly recommended that you have an experienced family law attorney represent you during your divorce. An attorney fills in the gaps of what the average person does not know about divorce law and procedure. This is important because making a mistake could cost you time, money, and stress in the long run, while an experienced attorney can help secure what is most important to you.
What Are Some Alternatives to a Contested Divorce?
Coming to agreements on all outstanding issues is the best way to avoid a contested divorce. If you cannot do this, mediation and collaborative divorce offer some alternatives to a contested divorce. These alternatives to litigation can offer a different route to communicating and resolving conflict so you can reach an agreement that works for both parties without court intervention.
How Long Does a Divorce Take?
Depending on the complexity of your case and whether it is contested or uncontested, the time required to process a divorce varies. An uncontested divorce may only take a few weeks, while a contested divorce can take several months or even years to resolve. The best way to get an estimate of how long your divorce will take is to share with an attorney what conflict still remains, so they can help gauge what the next steps and estimated timelines will be.
Contact Trotto Law Firm Today
If you are considering a divorce in Pittsford, NY, it's important to seek the guidance of an experienced family law attorney. At Trotto Law Firm, we understand the challenges you face. We are proud to serve the Pittsford community and to offer help during these difficult times. Contact us today to schedule a consultation.